The Norm Usiskin Bursary for Young Performers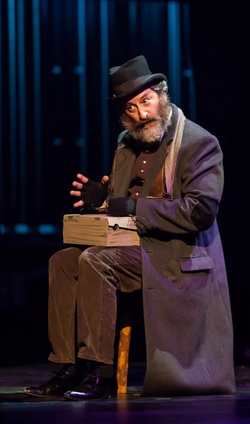 The Norm Usiskin Bursary for Young Performers, developed in honour of the memory of a beloved friend of the theatre, is to support young performers in the development of their theatre craft through the arts. The Bursary will be awarded each summer to the successful recipient(s). Past recipients where able to participate in Artstrek, Music classes, Dance classes, Vocal lessons, Foote Theatre Summer Intensive Program.

As a long time member of the Horizon Players, Norm wore many hats: President, Director, Actor, Set Builder and the most important role of all - friend and mentor. His passion for community theatre and kids is what launched the Children Productions that we continue to put on to this day. Norm believed in the power of theatre to provide lasting positive experiences for youth and always welcomed everyone to come be part of the show. As a director, Norm made the impossible a reality, from coordinating a cast of over 100 kids in 101 Dalmatians, to making the carpet 'fly' in Aladdin; whatever the show, he was always able to get the cast to execute his vision. Norm will always be missed, but through this bursary program he will continue to help develop and grow our young performers.

---
---
ELIGIBILITY
The Bursary Program provides funding of up to $500 per year to Horizon Players Association Alumni. Any Alumni under the age of 17 years old registered in an Arts course or program is eligible to apply. Program must be completed between July 1st 2017 and June 30th 2018.
Recognized disciplines include theatre (acting, directing, technical, design, musical theatre), dance (performance, choreography), literary (creative writing, publishing), contemporary applied arts (design and craft), media arts (film, video, audio/sound art, new media, interactive digital media), music (performance, composition, conducting), visual arts, and craft.